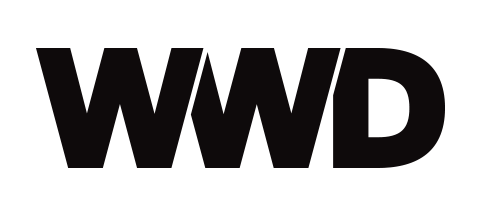 15/04/16
WOMEN-IZED: LVMH Moët Hennessy Louis Vuitton has welcomed two more women to its board. The addition of Clara Gaymard and Natacha Valla was approved at the company's annual general meeting on Thursday.

This brings the proportion of women on the company's board to 35 percent.
Corporations are racing to comply with a law requiring 40 percent of women on French boards by next year.

Kering announced last week it would propose the nomination of three women to its board at its next annual general meeting on April 29, which would bring the proportion of women on its board to 64 percent.

L'Oréal is expected to reach 46 percent after its general meeting on April 20, up from 38 percent. Hermès International counts 40 percent and Prada stands at 25 percent, according to Ethics & Boards, an observatory of governance of listed companies developed by Paris-based consulting and executive search specialist Floriane de Saint Pierre.

"Overall, French fashion companies are in good shape to meet the quota," said Juliette Li, a governance consultant for Ethics & Boards.

"Although there's no mandatory requirement in the U.S., women at Michael Kors, Kate Spade and Estée Lauder account for over 40 percent of their board members," said Li, who, however, noted discrepancies in fashion companies. "They are 20 percent at PVH; 18 at Ralph Lauren and 12 at Tommy Inc."

If a company fails to comply with the French law in 2017, the nominations at its general meeting next year will be considered null and there will be no directors' fees. In 2014, the average directors' fee in European luxury and fashion firms was $63,700 annually.

Gaymard was chief executive officer of General Electric's French arm until earlier this year. The wife of Hervé Gaymard, a former minister of finance, was also proposed by Danone and Bouygues, two other companies of the CAC 40, to be put on vote at their next AGM.

Valla, an economist, is currently deputy director of CEPII, a French economic think tank, leading its macroeconomic and international finance program. Other women at LVMH's board include Delphine Arnault, the daughter of luxury titan Bernard Arnault and executive vice president of Louis Vuitton; Bernadette Chirac, former first lady of France, and Marie-Laure Sauty de Chalon, ceo of the Aufeminin.com group.

A female executive recently lamented that she was constantly chased by headhunters to be recruited to a flurry of boards, as companies get closer to the deadline. "There are few female executives in France. But there's not just enough time [to sit on many companies' boards]," she said.